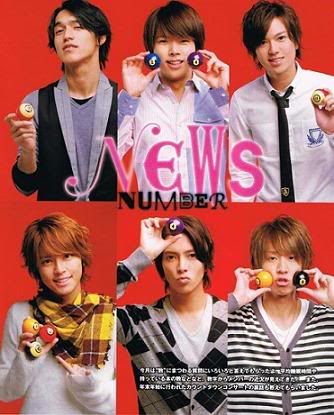 Johnny must be listening to my prayers, because NEWS is finally releasing a new single. It will be release March 24th, and will be entitled Sakura Girl.
March 24th makes it just 1 month and 5 shy of NEWS not releasing a single in an entire year. Which is a little bit ridiculous if you ask me. My two favorite Johnny's groups have the longest wait in between releases. Hey! Say! JUMP's release drought is a mystery to me, but NEWS's can be blamed on Yamapi. If Yamapi didn't release a solo single and have solo concerts we would have had a new NEWS single a lot sooner. The Diamond Live DVD could also be a reason, but that was more of a release to hold fans over. Though even that was a year late.
I guess all JE single releases have long waiting periods in between. KAT-TUN almost had a year in between releases too. I guess I'm just used to H!P's new single every 4 months release schedule.

The title itself makes me think it has to do with graduation or will have some sort of nostalgic feel. And will most likely have more of a Taiyou Namida feel. Which would make me pretty sad. I prefer NEWS's happy and cute songs, rather than slow and meaningful. But it's not like they have that many slow and meaningful songs anyway. Though I can't judge a song based on the title alone, that's just silly. I'll just have to remain optimistic until the preview comes out.