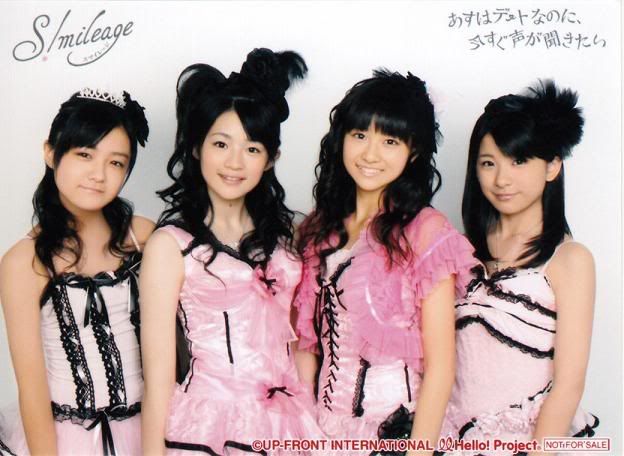 We have a preview of S/mileage's new song, Asu wa DEETO na no ni Ima Sugu Koe ga Kikitai, or the song song with the obnoxiously long title, from the Egg's concert. It only sounds like it's a preview for half the song. But it's better than the 10 second preview of it we got a few weeks back.

I think the song sounds really cute. But I'm not instantly sold on it like I was with aMa no Jaku. I'll probably like it more once I listen to it a few more times. But as for right now it just sounds ok. I also hate the parts where the hold out the kikitai and de. It just sounds weird cause the whole tempo changes at that part.
And the line distribution is exactly the same. Yuuka and Saki lead it, while Kanon and Ayaka sing the least. Which kind of annoys me because Kanon and Yuuka sang lead Shugo Chara Egg. It makes me feel jipped out of Kanon.