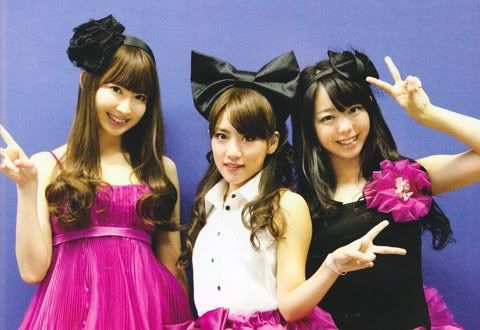 It was recently announced that AKB48 sub-group no3b will be releasing their 7th single. The single is titled Kuchibiru Furezu and will be released on June 29th. Which is the same day as Hey! Say! JUMP's new single, so no3b has some stiff competition right there.
So, far nothing else about the single besides the name is known. But I have high hopes for this single. No3b is my 2nd favorite AKB48 sub-group and their singles are usually amazing. But I was completely dissapointed with Answer. I hope this single isn't a dud as well. I'm really hoping for a song along the lines of Relax or Kimi Shika because those are my favorite no3b singles.
As always, you can purchase this single from CDJapan by clicking the links below.
no3b - Kuchibiru Furezu [w/ DVD, Limited Edition / Type A / Kojima Haruna Version]
no3b - Kuchibiru Furezu [w/ DVD, Limited Edition / Type B / Takahashi Minami Version]
no3b - Kuchibiru Furezu [w/ DVD, Limited Edition / Type C / Minegishi Minami Version]
no3b - Kuchibiru Furezu [Regular Edition]