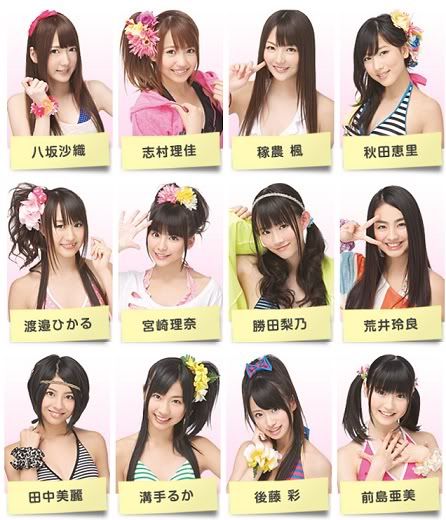 It was announced that Avex idol group SUPER GiRLS will be releasing their 3rd single. The single is called Joshiryoku Paradise and will be released on October 5th.
I've been follwing SUPER GiRLS pretty much since day one, so I'm excited to see them release another single. Their last song and PV were upbeat and fun, so I'm curious what kind of song this will turn out to be. Also, since their last PV was a summer and bikini themed PV I wonder what direction this one will take. Hopefully this song will have a nice chunk of Ami like the last one did.
You can of course buy this single from CDJapan by clicking the links below.
SUPER GiRLS - Joshiryoku Paradise [CD+DVD / Type A / Jacket A]
SUPER GiRLS - Joshiryoku Paradise [Type B / Jacket B]
SUPER GiRLS - Joshiryoku Paradise [Type C / Jacket C]