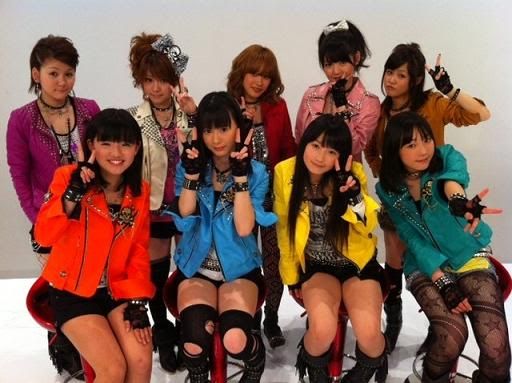 With it getting extremely close to the release date of Morning Musume's new single, Maji Desu ka Ska, CDTV has released a 12 second preview of the PV. It honestly looks like CDTV is just airing the commercial of Maji Desu ka Ska, but a preview is a preview.
This PV preview is a little bit different that the preview we saw on Bijo Gaku. This one shows the dance head on. And it also shows the girls and set more clearly. We also see the 9th gen in colored boxes in the beginning, which gives up a great hint at what the close ups are going to look like. It also shows the girls jacket colors better, which still makes me wonder if these are the new official colors. I would actually be happy if they were. Most of the colors are amazing. Only Risa's and Reina's suck. Reina has a white or cream color. And Risa has a auburn or light brown shade. Which I hope is supposed to be burnt orange. XD
The PV does look a little low budget, which makes me sad. But the energetic song and dance brings the PV up a bit.