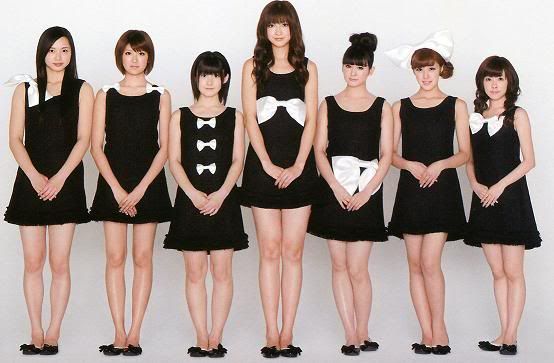 After making my post about Momusu's new single I completely forget, that I haven't mentioned Berryz's new single yet. Berryz Koubou announced a few days ago that they will be releasing a new single. The song is currently untitled and will be released on May 4th. Which is only 1 month and 2 days after their last single, and only 5 days after their 7th album.
Berryz Koubou fans are getting A LOT of releasing all at one. 2 new singles, an album, and a photobook. This is either an extremely good thing or and extremely terrible thing. Well, only terrible because Berryz fans will need to sell a kidney just to buy all their releases. XD
Of course you can buy this single at CDJapan by clicking the links below.
Berryz Koubou - UNTITLED [w/ DVD + Serial Number Card, Limited Edition / Type A]
Berryz Koubou - UNTITLED [w/DVD + Serial Number Card, Limited Edition / Type B]
Berryz Koubou - UNTITLED [w/ Serial Number Card, Limited Edition / Type C]
Berryz Koubou - UNTILED [Regular Edition]