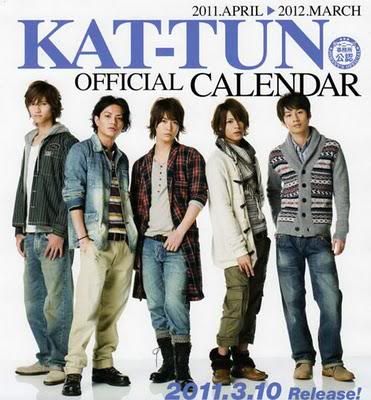 Johnny's group KAT-TUN announced they will be releasing a new single on May 18th. The single's A-side will be entitled White and it's B-side will be entitled Perfect. Both songs are currently being used as songs for commercials.
It's been nearly a month since these songs were mysterious reveiled in commercials. Despite these songs being pretty much old news, I wanted to wait to make my post about them until something official was done with them. And here we go, here's something official. XD
The previews for both songs a obnoxiously short, that there's no reason to even make lengthy comments about them until longer previews are released. For now I'm just treating these snipets of songs as a short taste. Even though I've actually heard Perfect before. Mostly because Kame looks pretty perfect in the CM. Oh, bad pun alert. XD The only thing I will say about the songs is that I really wish they switched the A-side. After hearing just 15 seconds of each song, you can tell already that Perfect is a much more exciting and better sounding song. But what do I know? Obviously JE saw something better about White to make it the A-side. I'm just not sure what that could be.
Here's the commercial featuring White:
And the commercial featuring Perfect: