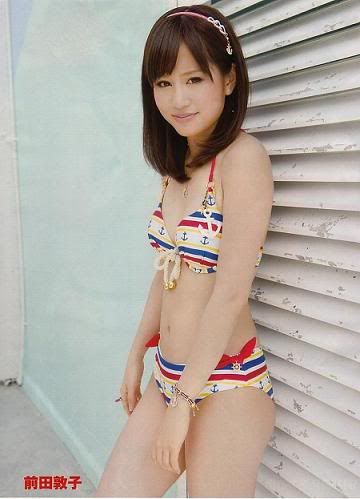 During a recent AKB48 handshake event at Nagoya Dome, AKB48 member Maeda Atsuko she will be releasing her first solo single. The single is entitled Flower and will be released on June 22nd. The song will also be used in her movie Moshidora.
I'm sure most of the AKB48 fandom is absolutely thrilled by this announcement since Acchan is one of the most popular members. I gotta say I'm surprised that she hasn't released a solo single before. She has the perfect mix of popularity and singing ability. I'm not really a fan of Acchan but I am excited for her debut. She has one of my favorite voices in AKB48 and I'm really excited to hear what her song is going to sound like. Apparently the song is going to be a ballad, which I'm not too happy with. But if the song sounds anything like

7ji 12fun no hatsukoi I'll be happy.
You can of course purchase her solo single from CDJapan by clicking the links below.
Maeda Atsuko - Flower [Type A / CD+DVD]
Maeda Atsuko - Flower [Type B / CD+DVD]
Maeda Atsuko - Flower [Type C / CD+DVD]