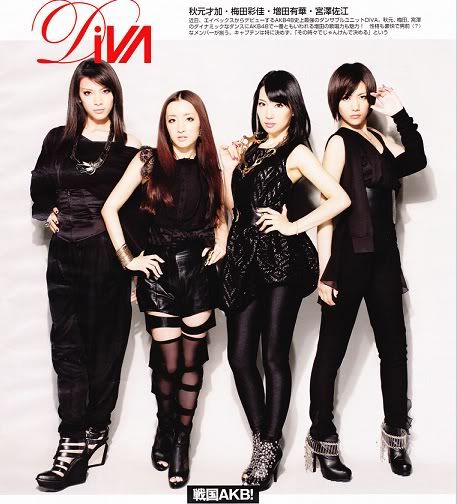 AKB48 sub-group DiVA, announced they will be releasing their 2nd single. The single is currently untitled and will be released on Nakajima Yuto's birthday August 10th.
I was a little underwhelmed by DiVA's first single. The lyrics were good, don't get me wrong, but the song itself just fell flat to me. So, I'm really hoping that this song has the wow factor that I'm looking for. DiVA has some of the best singers in all of AKB48, and are supposed to be a dance and vocal group, so I really hope this time they use the girls to their full potential and really showcase their ranges. Much like with their debut single, I'm expecting something spectacular and I don't want to be dissapointed.
You can purchase this single from CDJapan by clicking the links below.
DiVA - TBA [CD+DVD / Type A / Jacket A]
DiVA - TBA [CD+DVD / Type B / Jacket B]

DiVA - TBA [CD+DVD / Type C / Jacket C]