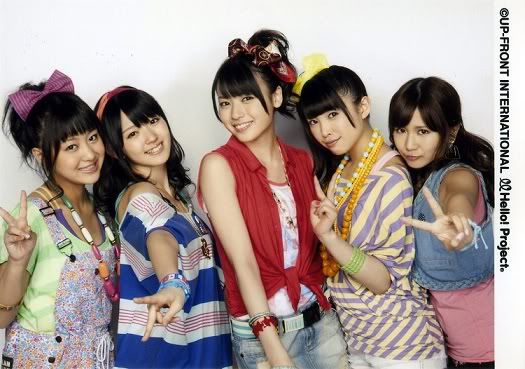 C-ute announced that they will be releasing their 17th single. The single will be entitled Sekaiichi Happy na Onna no ko and will be released on September 7th.
I am really excited to see that C-ute is releasing another single. Lately C-ute has been releasing some of their best single. And each new single is completely different than the last. Anymore you don't know what to expect from C-ute, which is always exciting. However, judging from the title this song seems like another happy upbeat song. Which might be a little boring for fans since they jsut released the fairly upbeat Momoiro Sparkling. But I actually love cuter idol songs, so I'm happy that it seems to be another C-ute song. But you know I do love when C-ute throws a random song in there like Shock or Kiss Me Aishiteru.
As always, you can buy this single from CDJapan by clicking the links below.
C-ute - Sekaiichi Happy na Onna no Ko [w/ DVD, Limited Edition / Type A]
C-ute - Sekaiichi Happy na Onna no Ko [w/ DVD, Limited Edition / Type B]
C-ute - Sekaiichi Happy na Onna no Ko [Regular Edition]