Kishikio

suggested that I should make a top 10 for my favorite H!P vidoes of all time. Since I've never done any type of ranking before, I thought this would be fun.
There are so many PVs to chose from, I had an extremely difficult time picking just 10. I probably had enough videos to make a top 30 or more.
But here's my top 10 in no particular order.

10. Country Musume ni Konno to Fujimoto - Shinging Itoshiki Anata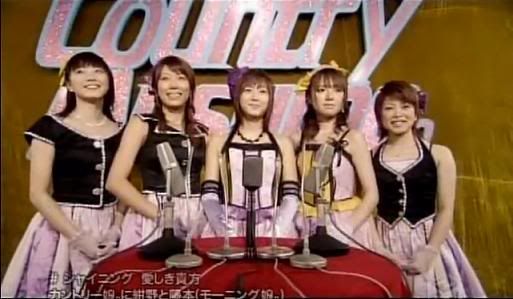 Most people might disagree with putting this video in the top 10 because the video itself is pretty simple. But I absolutely love the 50's theme the song and video has. I think the dresses they are wearing are really pretty too, especially Miki's and KonKon's. The best parts of this video are the black and white movie scenes. My favorite one is Mai's UFO movie. Overall I think this video has a really cute and nostalgic theme. And I think it might be the only time where shiny silver paper hanging in the background doesn't look cheap.


9. W - Robo Kiss




I think Robo Kiss might be one of the most creative H!P PVs of all time. I think this PV really showed W's fun and vibrant personality. It even fits the lyrics of the song in an odd way. And W manages to be super adorable in perfect unison.
There's a lot of cute scenes in this video. Where they're controlling their robot selves and even training their robot to fight each other. But I don't think the Aibon robot's power of love would be very effective against the Nono robot's karate moves. You can even spot young Berryz Koubou dancing in the background.
But more importantly, who wouldn't want an invasion of hundreds of Nonos and Aibons running around? W as a group was just utter win for me. I really miss them.


8. Fujimoto Miki - Boogie Train '03



I really like this PV is hyper and overly happy, like most H!P videos should be. She even dances while brushing her teeth. I also love that the kids in the video seem to be frightened by everything thing she does. I also love toward the end of the video everything she does speeds up for some reason. But hands down my favorite part of the video is when she dances on top of the table. She also looks the cutest during those scenes. I also love at the end they have to clean up the Miki's confetti hurricane.
I think I would have liked Miki a lot more if she stayed this sweet and happy when she joined Morning Musume.

7. Pucchi Moni - Pittari Shitai Xmas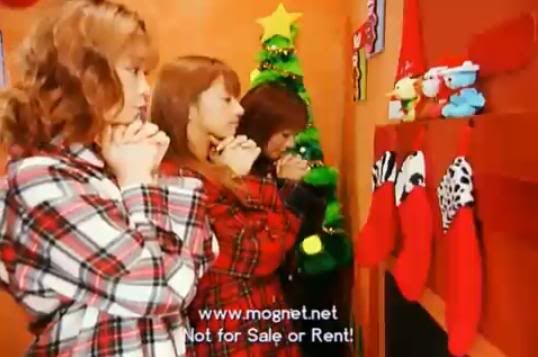 This is definitely my favorite holiday themed H!P vidoes. This one is the most Christmasy. I think they look cute in their flannel pajamas hanging stockings. I also love how the Christmas room itself is decorated. The scenes with the cartoon background are my favorite. Even though lifting weights and reporting the weather have nothing to do with the song. I like that this video has a lot of things going on, and they look like they were having fun while filming it.


6. Mini Moni - Rock n' Roll Kenchoushozaichi ~Oboechaina Series~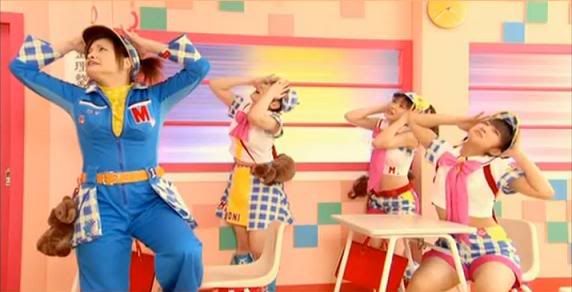 Even though it's a song about memorizing capitals I think it had a cute PV. However, the guy on the loud speaker annoyed me so much. I'd like to see a school try and lock you in until you memorize your capitals. XD I like the video so much because of Mini Moni's overall craziness.
I love that scnes where they dress up to represent what that part of Japan is famous for. I especially loved Tsuji's mustache part. You've also gotta love the scenes where they fly over Japan on giant ink brushes.


5. Morning Musume - Mr. Moonlight ~Ai no Big Band~




Of course Mr. Moonlight had to be on this list. Is there anyone who doesn't like this video? What's better than Momusu reversing roles and being romantically linked to each other? Even though it mainly follows Mako and Yossie. But you get to see the rest of the girls pine for Yossie, Maki, and Nacchi's attention. The PV is also really great because it had a decent budget, so there's a lot going on in the video. They even have full band in the background. Again I love this video because of it's nostalgic theme. And at one point they even wear Sgt. Pepper looking outfits. My favorite part of video is when Maki snaps her fingers and flowers appear. I think that looks pretty cool for some reason.


4. Berryz Koubou - Fighting Pose wa Date ja nai!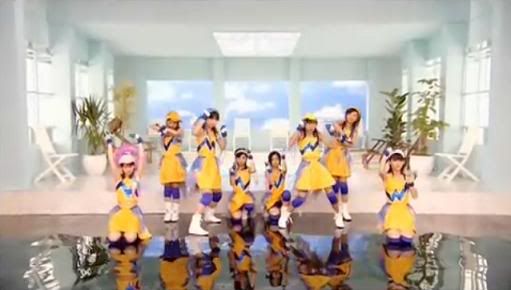 I think this PV is absolutely adorable. It's really crazy to see Berryz so young in this PVed compared to how they look now. Some of them haven't changed much though.
Anyway, what makes this PV really cute is the "are you celeb or not?" parts. You get to see Berryz in different outfits doing a lot of cute poses. I also think the dance is really cute, but I never really got why they were wearing gloves and knee pads. My favorite part of the PV is when everyone makes a fighting pose in the pool. XD


3. Abe Natsumi - The Stress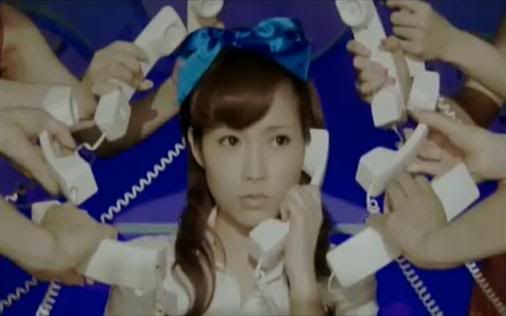 Even though most of Nacchi's videos are boring I have to admit I really like this one. I love the scenes where they have her dealing with stressful things. Like stacks of paperwork and lots of phone calls. I also really like the nighttime theme of the videos. I love the part where she dances with the sax players next to colorful lights. The PV is pretty simple but still fun to watch.


2. Happy 7 - Shiawase Beam! Suki Suki Beam




I think this PV is really entertaining to watch. I love that it mostly revolves around theme playing themselves in an arcade game. I think the PV has a lot of cute scenes. Like the dance itself, the dance involves a lot of jumping, heart signs, and overall cuteness. I also think Aibon dominates the PV. She has the best solo scenes out of all the girls. My favorite part of the PV is when they slide down the year Mario like flagpole.


1. Aya Matsuura - Yeah! Meccha Holiday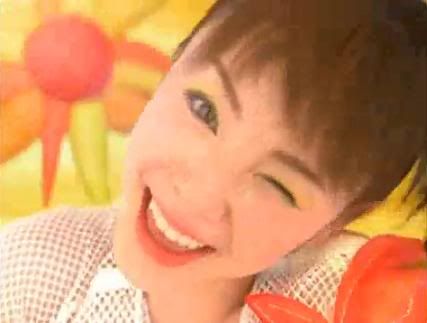 I think back in the day Ayaya used to make the best H!P PVs of all time, so it was hard to pick just one. This PV is so weird and crazy that I love it! I just love how energetic Aya is through the whole video. I also love that you can see her Momoiro Kataomoi peaches on the ground in the video. But I'm not really sure what the duplicate Aya wearing Chinese clothe sis all about. XD
The entire video is full of the weird expressions Aya always makes. It's also filled with cute scenes of her trying to beat the summer heat. I especially love when she jumps into the pool.
Though the dance scenes are my favorite part of the PV. She looks the cutest and most hyper during the dance.



As you can tell from my top ten, I tend to like the cuter H!P PVs. I also like the videos that have a lot of things going on. Lately a lot of H!P PVs have been on the boring side. Berryz and Buono seem to be the only groups that are making interesting videos anymore. Which is another reason why my top 10 H!P videos of all time are older PVs. H!P really has to start making videos like this again. I don't know if I can sit through another Nanchatte Renai or Bye Bye Bye.