Morning Musume's 7th generation member Koharu Kusumi will be graduating from Morning Musume and Hello!Project. Her graduation concert will be held on December 6th. You can read Tsunku's comment
here
or Koha's comment
here
. She will also be graduation to pursue a modeling career.
Someone please tell me I'm in some sort of H!P related nightmare. That I'll wake up and all the groups will be back to 7 nin and 9 nin. Sadly that's never going to happen. One of my favorite, if not my favorite, member of Hello!Project is leaving. Koharu is the reason I even like Morning Musume or H!P. If it wasn't for her I probably wouldn't be a H!P fangirl at all.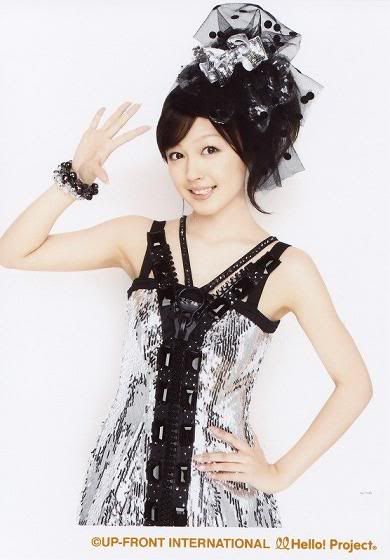 If I was crying when Kanna left, I'm bawling now. When I first heard this news I thought it was some rumor of joke by a Koharu hater. But after I saw the official announcement it sunk in. But even now I can't really fathom her leaving. Morning Musume is going to be so empty now. Everyone else seems boring compared to her. You got Reina who's arrogant, Sayumi who's narcissistic, Ai and Mittsi who are boring most of the time. At least LinLin has that weird and fun personality.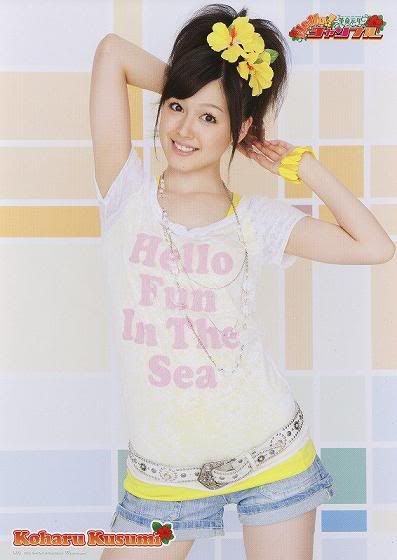 And I can't be the only one who didn't expect this to happen. And not because graduations are always unexpected, but because she shouldn't be the member leaving. I've thought for a while about who should leave, and I came to the conclusion that it should be Sayumi. She's been there a while and contributes nothing vocally to the group. So she was the perfect choice. I never thought in a million years it would be Koha. Especially since she's really popular, and she's releasing her new photobook Sugar Doll.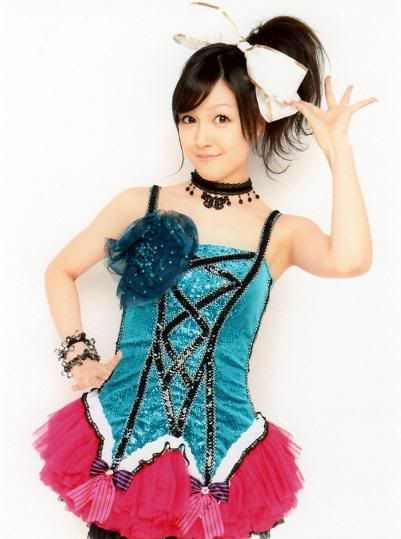 But on to happier thoughts. I loved Koharu for her hyperactive and always entertaining personality. Out of all of the girls she seemed to have the most fun with everything, and never really took things too seriously. She always showed her own personality no matter what.
Over the years the years there has been a lot of Koharu hate out there, mostly because she's not the best singer in the entire world. I think Koharu got a lot more hate then she deserved. I actually really love her singing voice, her Morning Musume voice and her "Kirarin Revolution voice." Which by the way, I never thought there was a difference. She might have lip synched, but she did work to get better.
It is very bittersweet for Koharu to leave. But it's even worse to stop supporting her just because she's leaving. I hope she does great as a model. Maybe she'll become famous over here. Hopefully she'll open her own blog at least. Who knows. But no matter what happens Koharu will always be Miracle-chan to me.



This is the first video I ever watched about Koharu Kusumi. I watched this clip before I even knew she was in Morning Musume. I just wanted to know everything about her. I was happy that the first thing I knew about her was she liked dried apricots.



A cute clip with Koharu's limited English.



I love this performance of Odore Morning Curry. Koha sings her solo line weird.


And in honor of Koharu here are some Koharu songs I covered. I suck at singing so you're being warned.
Chance: